Introduction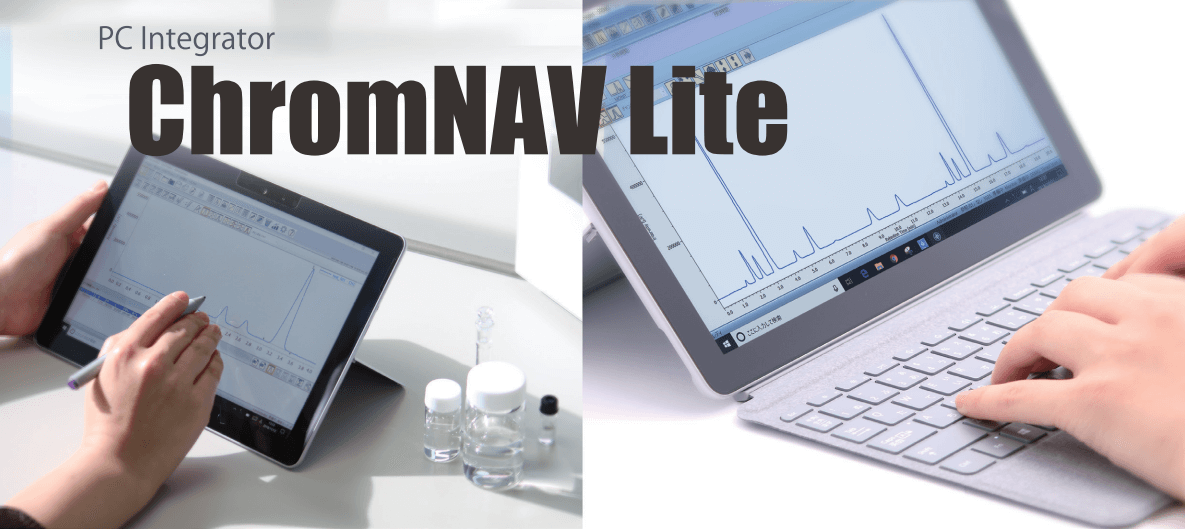 If you are considering to replace an old recorder, paper integrator and MS-DOS PC integrator, please take advantage of  state of the art PC integrator JASCO ChromNAV Lite.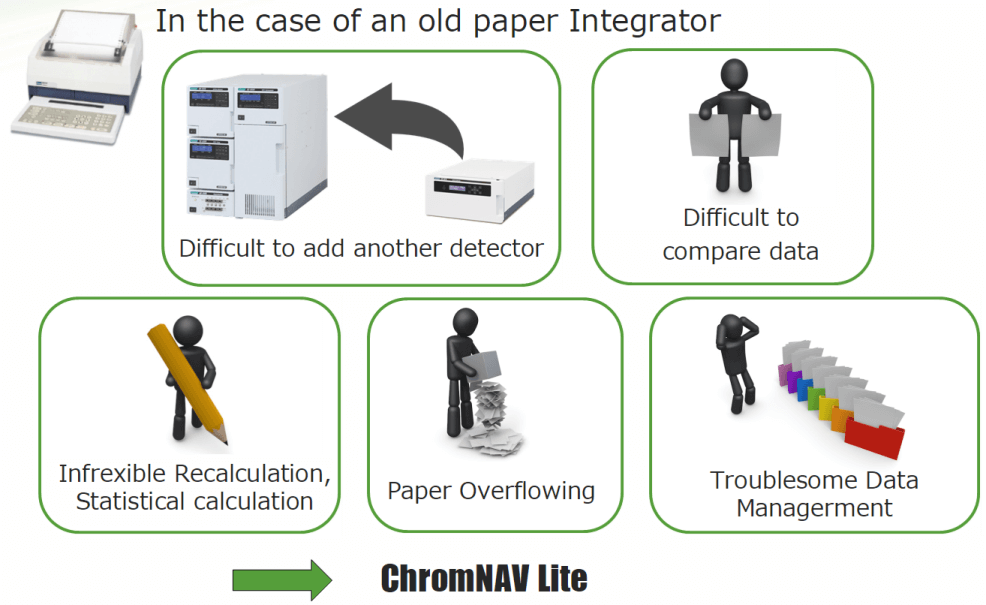 ChromNAV Lite allows the users to replace their standalone integrator or old fashioned PC integration package with the most updated integration data analysis software. You can acquire the analog signals from detector into the ChromNAV Lite so that you can enjoy the powerful chromatographic analysis.


Powerful chromatogram analysis functions simplifying your operation procedure.
You can perform the chromatogram analysis even under the data acquisition by executing the dedicated analysis window. Possible to carry out the data analysis and printout of multiple chromatograms all at once. You can select the convenient chromatogram view mode such as overlay and list indication.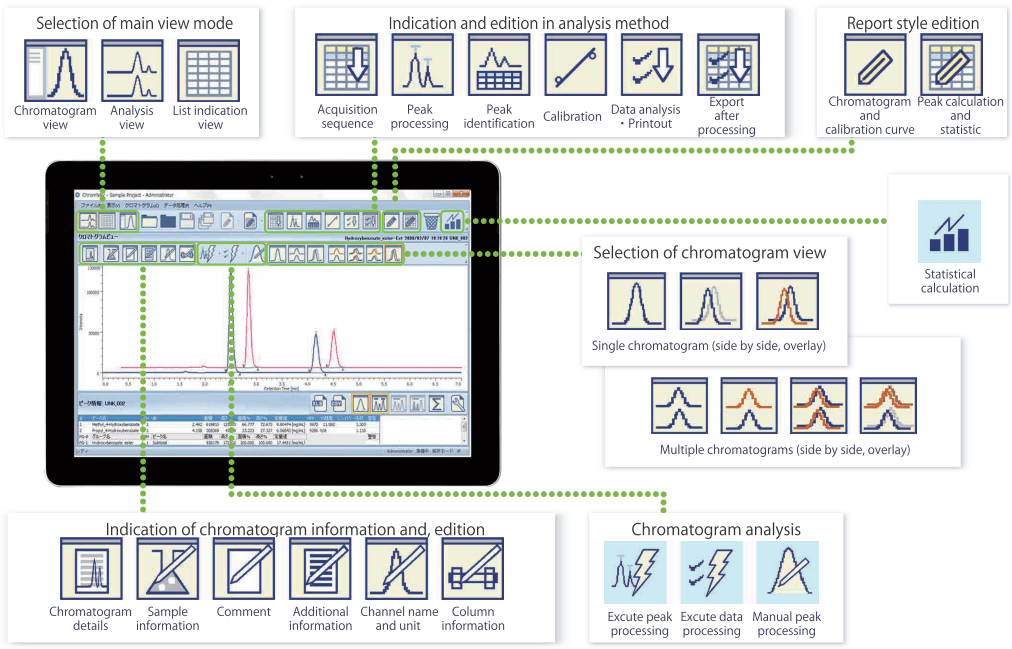 Model
ChormNAV Lite
Languages
English / Japanese selectable
OS
Windows® 7 Professional 32bit / 64bit, Windows® 8.1 Pro 32bit / 64bit,
Windows® 10 Pro 32bit / 64bit
Signal acquisition
4 ch (LC-Net II / ADC* will be required.) or 1 ch (via RS-232C*)
Option
GPC / SEC Culculator (Molecular weight culculation)

* Please contact your sales representative of JASCO to check the available detector to operate with.
*ChromNAV Lite does not control HPLC modules.
Keywords
#ChromatographySoftware #PCIntegrator