Compact
LC-4500 compact module (width: 15 cm) makes effective use of lab space.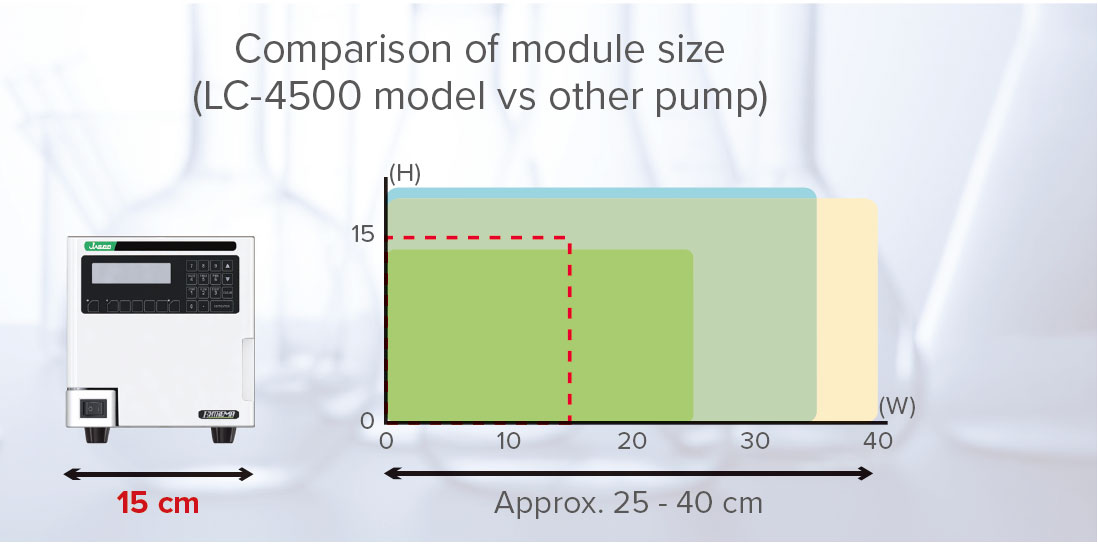 Flexible
PU-4580 enables to configure the various solvent delivery system, and AS-4550 can provide the various sample injection method. Therefore, these modules achieve to build the ideal system.
Combination with existing LC-4000 modules can provides wider application.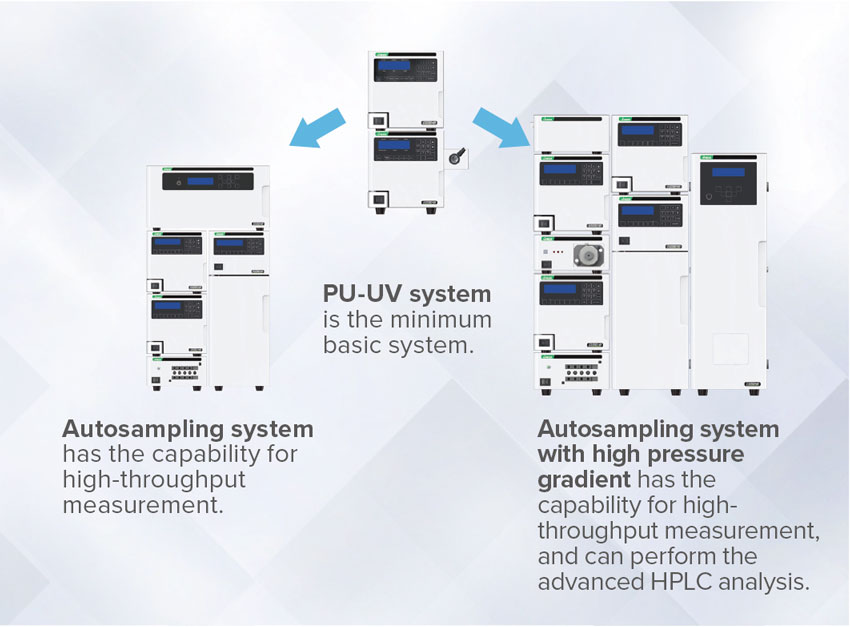 User Friendly
LC-4500 model has the key panel, which achieves simple operation.