---
The LC-4000 Series is the latest in a long history of innovative HPLC systems developed by JASCO reaching all the way back to the start of commercial HPLC in the early 1970s.
The concept of the integrated LC-4000 series HPLC provides key separation platforms at 50 MPa, 70 MPa and 130 MPa which correspond to conventional HPLC, the increasingly popular Rapid Analysis (RHPLC) and sub 2 μm UHPLC, respectively.
Each platform is supplied with a dedicated pump and autosampler matched to the operating pressure and all three platforms share common detectors optimized for high-speed 100 Hz acquisition and the narrow peak shapes common to both RHPLC and UHPLC.
---
System Configurations
Conventional HPLC and RHPLC Analytical Systems (up to 70 MPa)
The LC-4000 Series 70 MPa system has been designed to future-proof your HPLC requirements. The LC-4000 70 MPa system can be used with conventional 3 and 5 μm particle size analytical columns at typical lower pressures around 10 to 20 MPa (1500 to 3000 psi) and can also be used with smaller particles such as shorter length UHPLC columns and superficially porous (SPP) or Coreshell that require slightly higher pressure solvent delivery to provide optimum linear velocity through the column.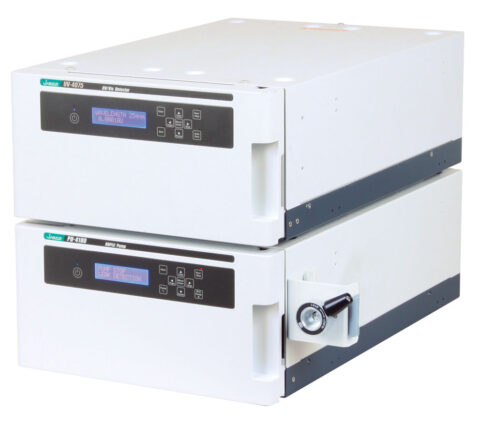 LC-4000 HPLC isocratic system
UHPLC Analytical Systems at 130 MPa
The LC-4000 UHPLC System is great for chromatographers who need to run a large number of samples or get results quickly. Pioneering column technology continues to push particle sizes ever smaller. The LC-4000 UHPLC (130MPa – 20,000 psi) is designed to take advantage of the separation efficiency of the very small particles coupled with longer and narrower columns. The LC-4000 UHPLC system incorporates many of the same features as the 70 MPa system, but with materials designed to withstand even higher pressures.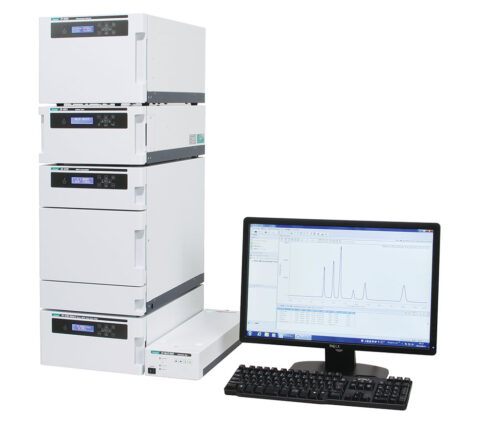 LC-4000 UHPLC system
Preparative HPLC Systems
The LC-4000 preparative HPLC systems includes three platform options
Up to 20 mL/min. for columns up to 21.2 mm I.D.
Up to 50 mL/min. for columns up to 30 mm I.D.
Up to 120 mL/min. for columns up to 50 mm I.D.
Features
Large column oven for multiple preparative columns and optional automatic column switching
Preparative detector options including high flow short path length flow-cells
Open-bed fraction collector with sample trays for tubes, plates or large containers
ChromNAV-FC for fraction control using time, threshold or slope from up to 4 different signals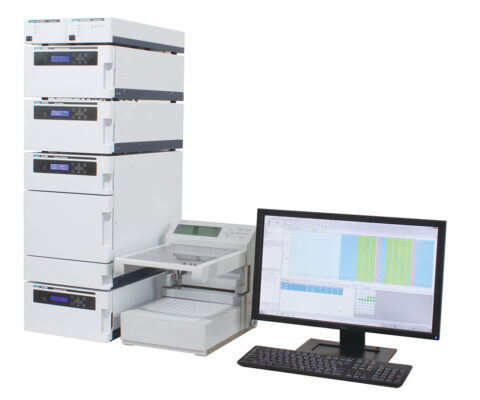 LC-4000 Semi-prep HPLC system