Compact HPLC modules
PU-4580 for conventional HPLC analysis (up to 10 mL/min.), and PU-4585 for semi-micro HPLC analysis (up to 4 mL/min.)
Various optional unit for PU-4580/4585
Simple maintenance (front access).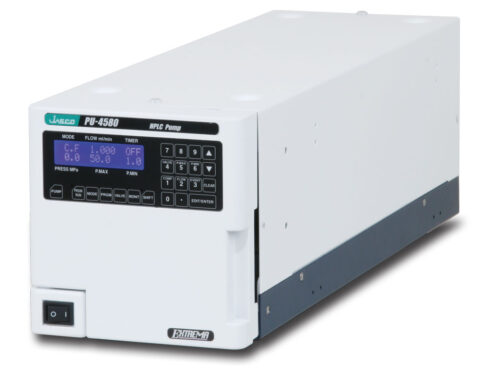 PU-4580 HPLC pump
AS-4550 HPLC Autosampler
Various sample injection methods are available. (dilution, pre-column devrivatization)
High capability of setting the various sample vials by using optional sample rack.
Temperature control of sample by using temperature control unit (4 -40 ºC: optional).
Optional sample rack
for Eppendolf tube
for 300 µL vial
for 600 µL vial
for 96-well microplate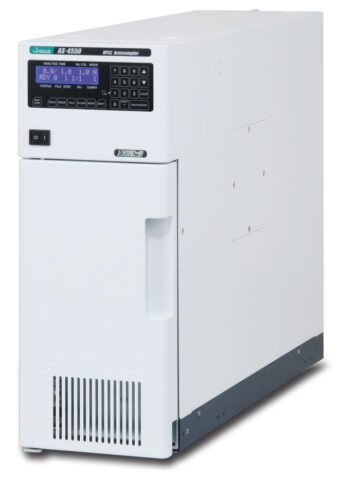 AS-4550 HPLC autosampler
UV-4570/4575 HPLC UV-Vis Detector
Measurement range of UV-4570 with D2/WI lamps is 190 – 900 nm, and the one of UV-4575 with D2 lamp is 190 – 600 nm.
Various options for UV-4570/4575 such as the micro cell unit.
Useful on-flow spectrum measurement.
UV-4570 UV-Visible HPLC detector