Introduction
Glycyrrhizin is the main component of liquorice root and is used as a flavoring in candies, pharmaceuticals and tobacco products.
We examined the applicability of an X-PressPak C18S column (2.1 mm I.D. x 50 mm L.) packed with 2 µm diameter packing material for the ultra-high speed separation of glycyrrhizin. The results were examined to determine whether the performance of the column and chromatography separation exceeds those of conventional HPLC.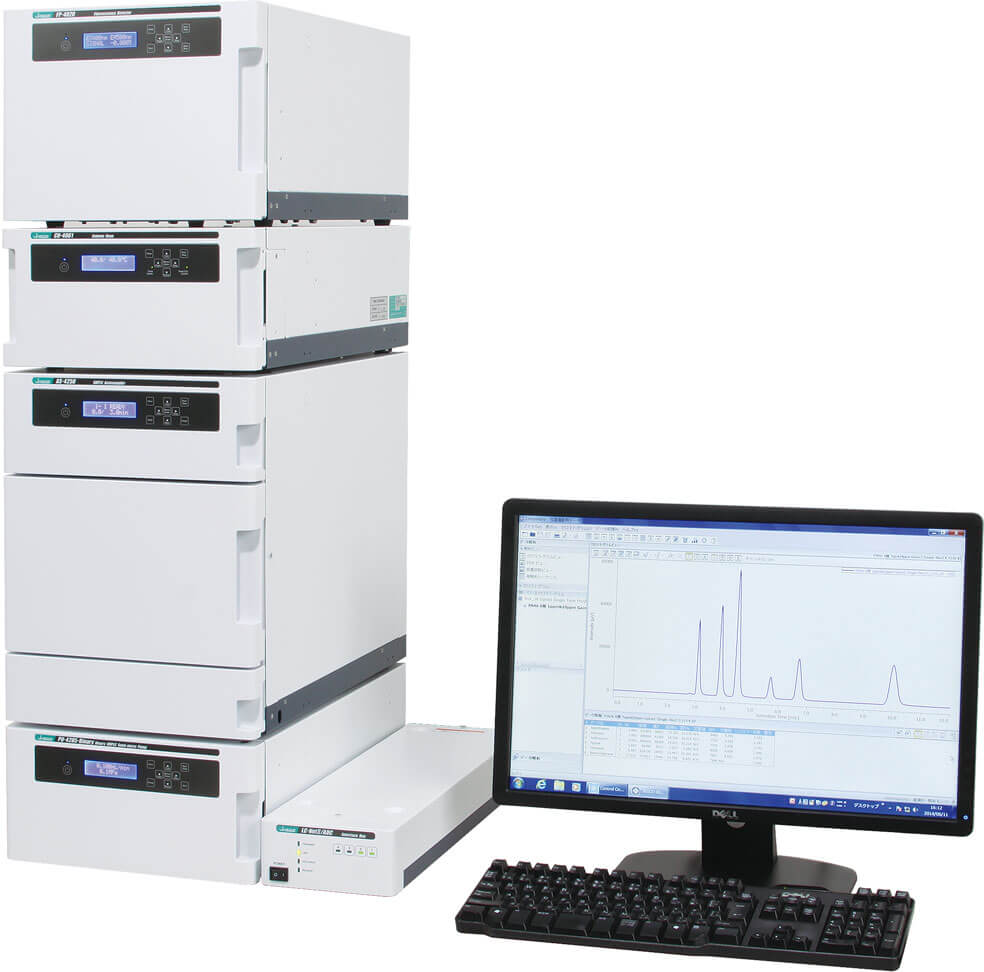 LC-4000 UHPLC system
Experimental
Chromatographic conditions
Column: X-PressPak C18S (2.1 mm I.D. x 50mm L.)
Mobile phase: 2.07% acetic acid/methanol (60/40)
Flow rate: 0.5 mL/min
Column temperature: 25°C
Detection: UV absorption (254 nm)
Injection volume: 1 µL
Results
Figure 1 shows the separation of a standard mixture of glycyrrhizin (0.25 mg/mL) and propyl paraben (0.05 mg/mL).
The UHPLC system provides an analysis time 10 times shorter than conventional HPLC while the reproducibility of the peak ratio is 0.16%.These results well exceed those of conventional HPLC.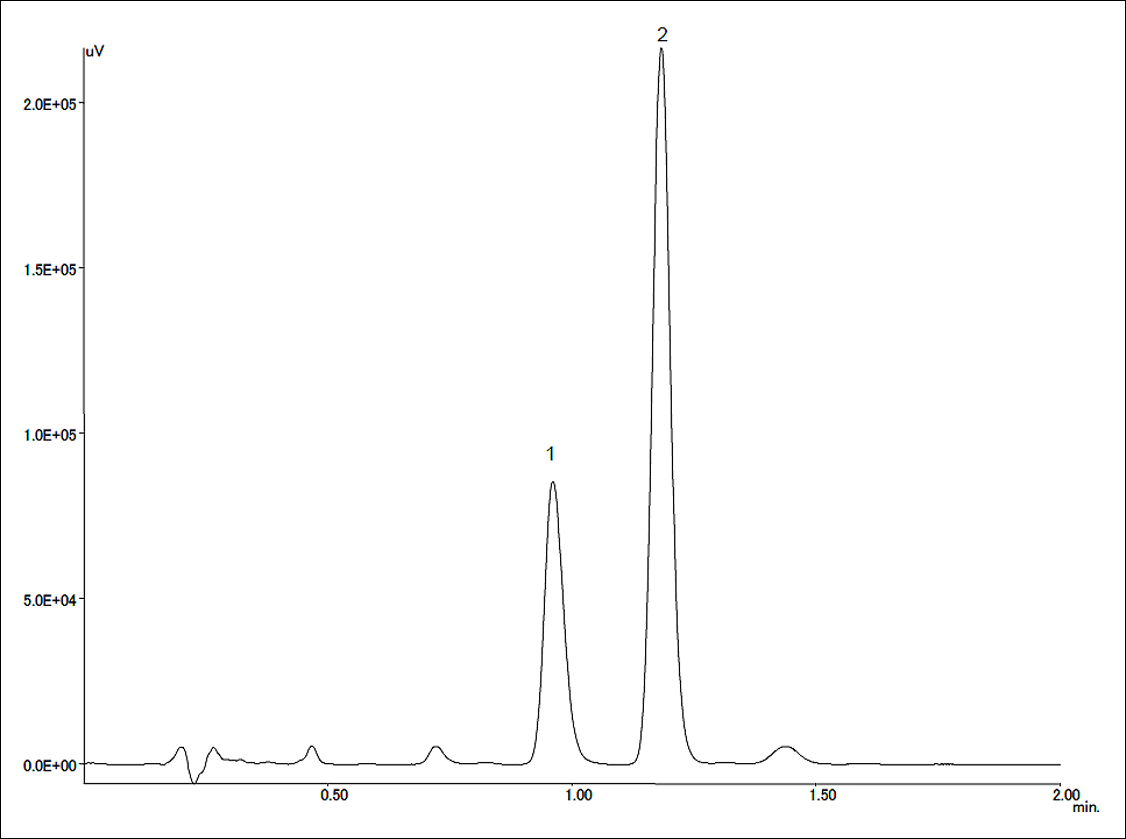 Figure 1. Chromatogram of a standard mixture of glycyrrhizin and propyl paraben (1: glycyrrhizin (0.25 mg/mL) 2: propyl paraben (0.05 mg/mL))