The protein secondary structure estimation algorithm BeStSel was developed by Dr. József Kardos and Dr. András Micsonai of Eötvös Loránd University (ELTE), and it has been widely used in protein research fields globally today. We, JASCO, formally signed up the agreement to collaborate with the research group led by Dr.  Kardos for developing the off-line version software Spectra Manager BeStSel CFR.
On 29th June, we attended the official ceremony for this agreement at ELTE in Hungary.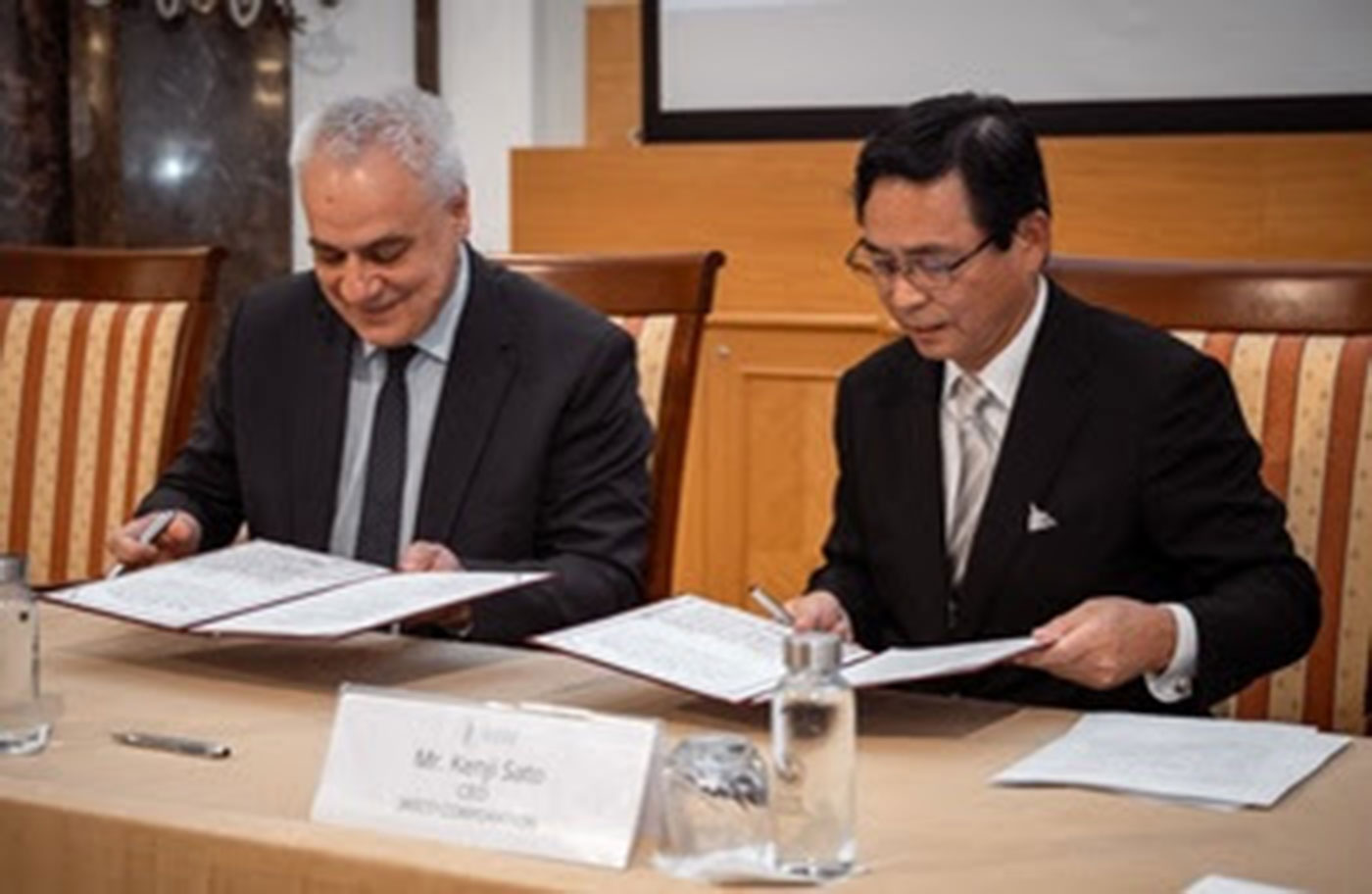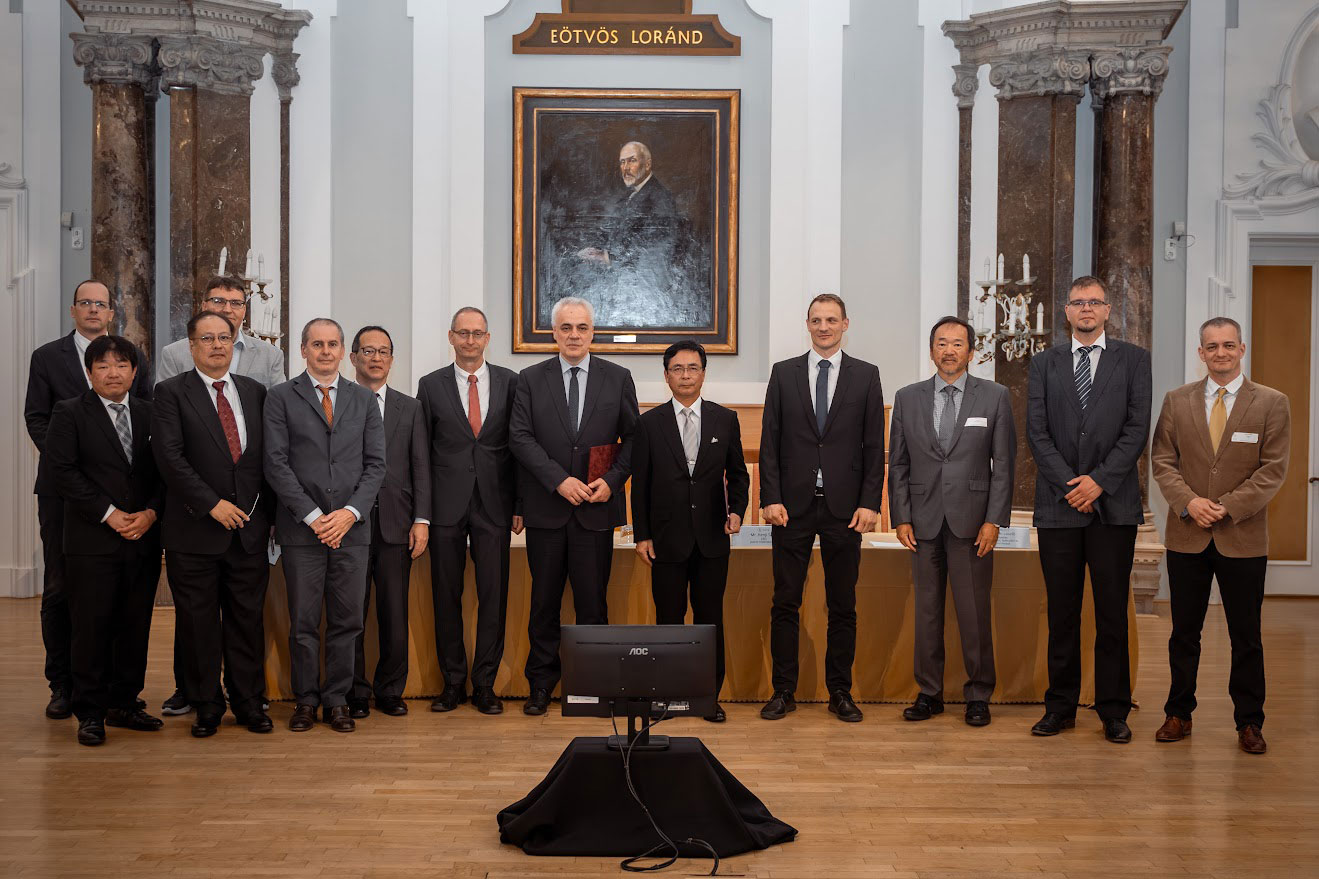 As mentioned in the public announcement by ELTE (https://www.elte.hu/content/piacra-kerult-es-hasznositasra-varo-innovaciok-az-elte-n.t.28656) and the following articles posted by several media, this new software offers pharmaceutical and biotech companies opportunities to use BeStSel algorithm in a GxP environment that satisfies data integrity (DI) principles for ALCOA+.
We are very honor to have this collaboration with the group of Dr. Kardos at ELTE and to launch this collaborated product BeStSel CFR JWBeStSel-532-CFR.
Please check the product information and applications.
<Related News>
Release announcement of Spectra Manager BeStSel CFR
<Applications>
Secondary Structure Estimation for Formulated Monoclonal Antibodies using JASCO Spectra Manager 2.5 BeStSel CFR
Detailed structural analysis of thermal denaturation of monoclonal antibodies using JASCO Spectra Manager Ver.2.5 CFR BeStSel
<Other government and media links about this ceremony>
About Hungary
https://kormany.hu/hirek/megallapodast-kotott-az-elte-es-a-japan-jasco-corporation
Budapest Business Journal
https://bbj.hu/business/tech/science/elte%C2%A0university-japans-jasco%C2%A0corp%C2%A0sign-cooperation-deal
The Budapest Times
https://www.budapesttimes.hu/hungary/elte-japanese-machine-manufacturer-sign-agreement-on-pharmaceutical-cooperation/
Hungary Today
https://hungarytoday.hu/hungarian-university-to-cooperate-with-japanese-corporation/
Hungarian Conservative
https://www.hungarianconservative.com/articles/current/elte_agreement_japanese_spectroscopic_manufacturer_pharmaceutical_cooperation/
Magyarország hírei
https://hirei.hu/megallapodast-kotott-az-elte-es-a-japan-jasco-corporation-357875.html